General Twiggs Surrenders All Federal Installations In Texas
In the late 1840's, after Texas became a state, the US Army would come to San Antonio, making the city the headquarters for the Department of Texas and quartermaster supply depot for all its 17 outlying forts.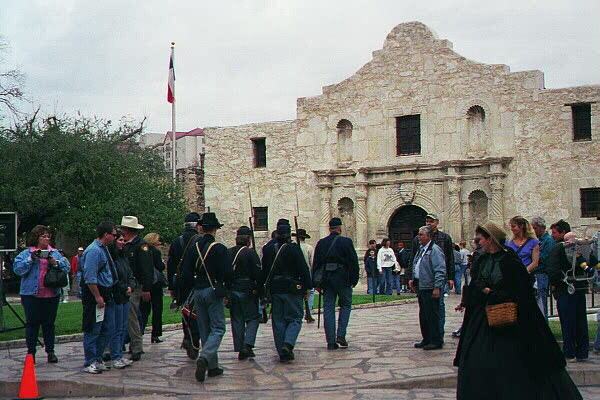 In November of 1860, brevet Major General David Twiggs would be recalled to active duty and given command of the Department of Texas. He would arrive in San Antonio and take command while the issue of secession was raging throughout Texas.

In January of 1861, a special session would adopt a resolution which validated and approved the calling of the Secession Convention. On January 28, the Secession Convention assembled and four days later, it had passed by a vote of 168 to 7, an Ordinance of Secession, which provided for the final seperation of Texas from the Union.

The Committee of Public Safety felt they had to move quickly before the Federals had time to destroy their forts and remove the military arms and equipment which Texas would need to protect its frontier and so appointed a committee of four men to go to General Twiggs in San Antonio and demand the surrender of al Federal property under his control. The Committee of Public Safety also appointed Ben Mc Culloch a colonel of Cavalry and Charged him with raising a force of militia in casse force was needed to persuade Twiggs into surrendering the Federal property.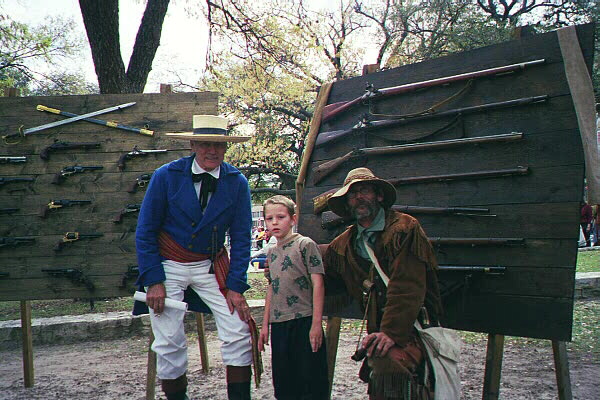 The four Texas Commissioners would meet with General Twiggs and afer weeks of negotiation, Twiggs would still refuse to surrender the Federal Property. The Commissioners would then call on Ben McCulloch to bring his militia to force General Twiggs to surrender. On February 16, Mc Culloch would completely surround the federal buildings with approximately 1,000 tough, well armed Rangers and experienced frontier fighters against the outnumbered meager 160 federal garrison troops. Twiggs had no alternative but to surrender, or precipitate open warfare and bloodshed.

Two days after the surrender of the Federal forces, Twiggs issued General Order Number 5, on February 18th, which delivered possession of all military posts and property within the state to the Commissioners. A month later, Texas would join the Confederacy.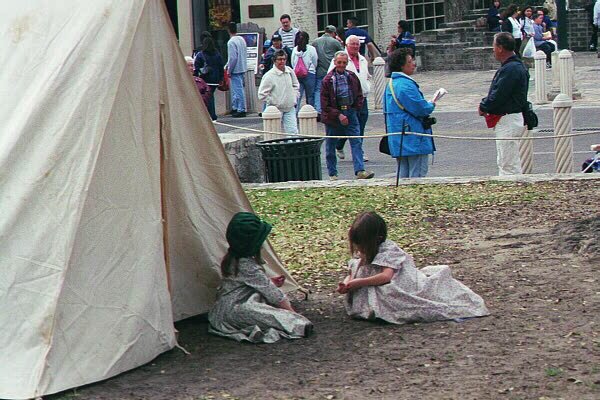 CLICK HERE TO SEESAN ANTONIO PLAYGROUNDS


CLICK HERE TO SEETHE ALAMO


CLICK HERE TO SEESAN JACINTO MONUMENT


CLICK HERE TO SEEBATTLESHIP TEXAS


CLICK HERE TO SEE THE ZOO


CLICK HERE TO SEESEAWORLD PHOTOS


CLICK HERE TO SEERENIASSANCE FAIR


CLICK HERE TO GOTO HOME PAGE


CLICK HERE TO SEEKELLY AIR SHOW


CLICK HERE TO SEEMINIATURE HORSES


CLICK HERE TO SEEME =)


CLICK HERE TO SEEGHOSTS


CLICK HERE TO SEECIBOLO PARK