PLAYGROUNDS IN SAN ANTONIO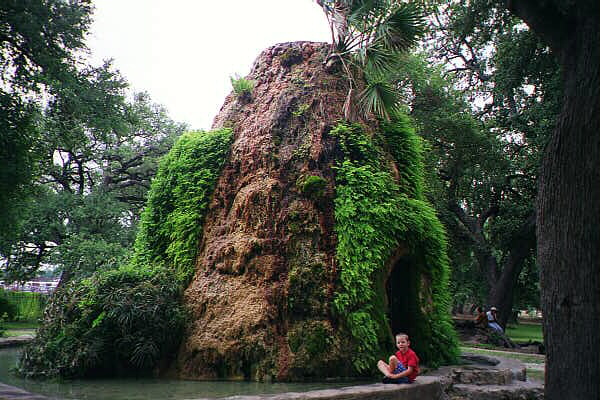 San Pedro Springs Park
Located just across San Pedro Ave. from San Antonio College. It was first decreed in 1729 when King Philip V of Spain set aside roughly 50 acres around San Pedro Springs as a public place for the recreation and enjoyment of the citizens of San Antonio de Bejar. Now there are new flower beds, vast lawns and new curved walkways under towering trees. The walks are lined with traditional lights, and new heavy metal benches, picnic tables, play equipment and a large lake-shaped swimming pool. In the parks history big events from cattle drives, military attempts to train camels, to a big show by Buffalo Bill Cody unfolded under the parks towering cypress trees. This is San Antonio's oldest and finest park.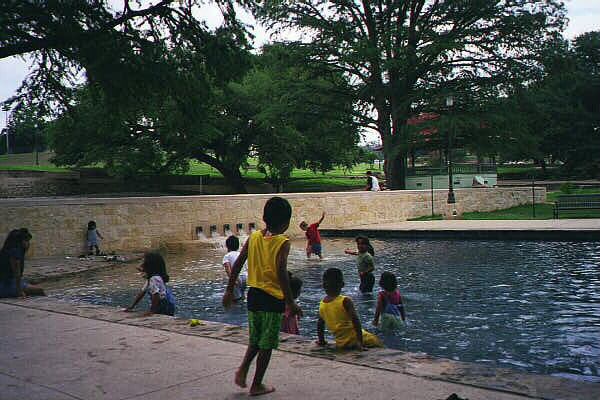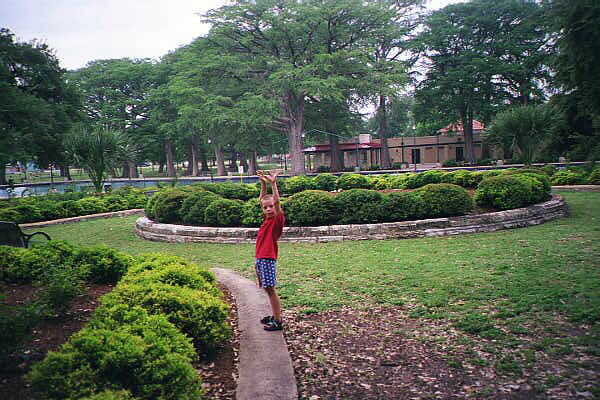 This is the nice pool and gardens at San Pedro Springs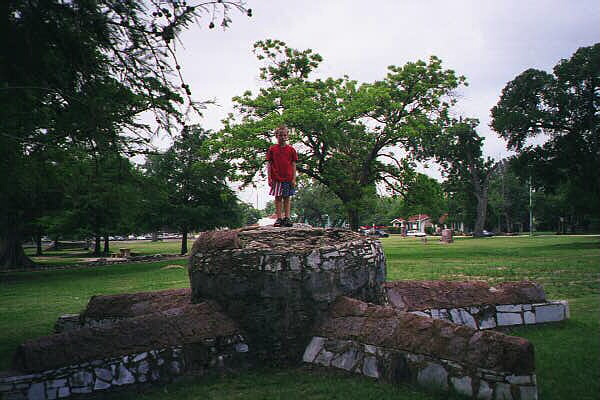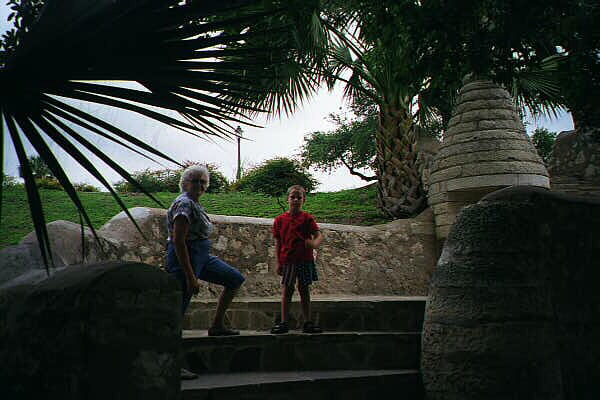 Here is the Texas Star and part of the nice grounds at San Pedro Springs

Brackenridge Park is downtown off St. Mary's Street next to the San Antonio Zoo. It is a nice park with plenty of playgrounds and trails to discover. Lots of picnic areas under the shade trees. It also has the added bonus of the San Antonio river running through it.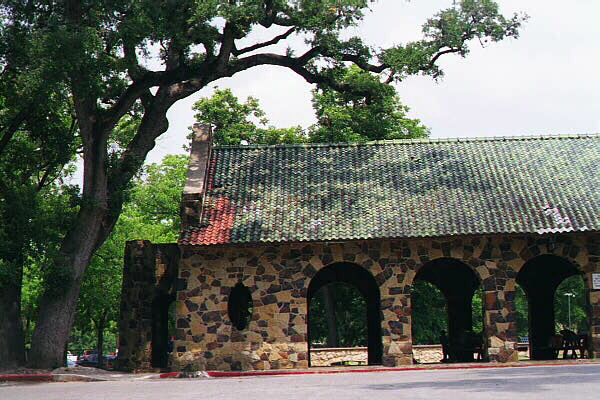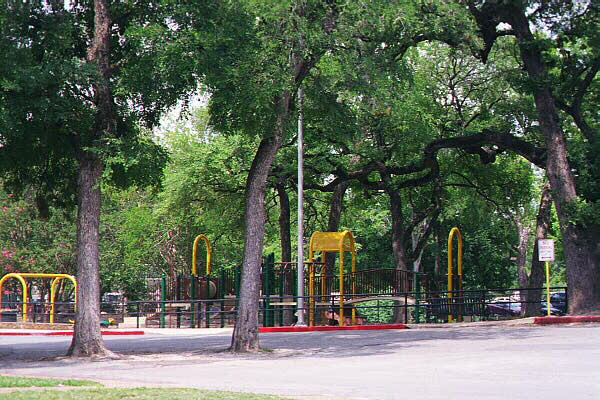 Part of the park next to the river and backs up to the zoo is a neat play place. It was once the old cages from the zoo, now it is a great place to play hide and seek!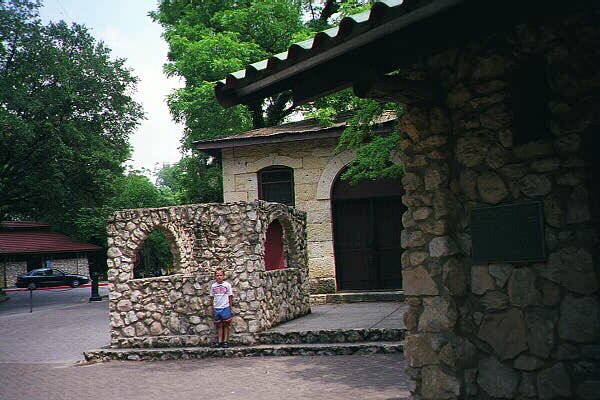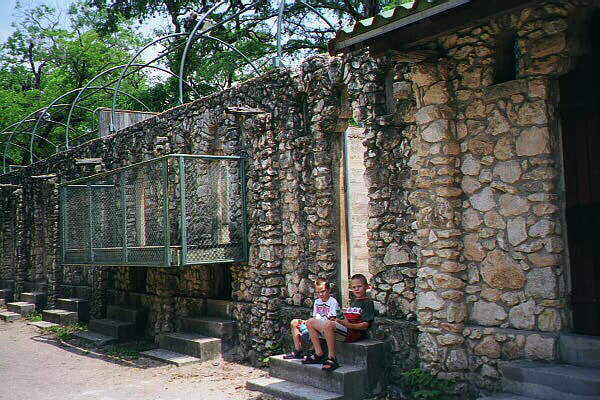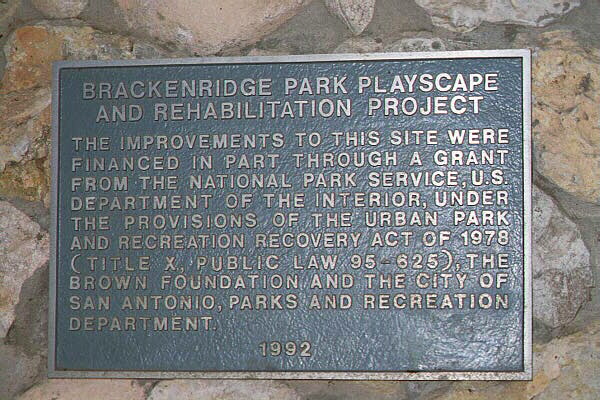 MacArthur Park is a fun park with plenty of tables scattered under large shade trees. There are several playscapes for different ages along with swingsets and monkeybars. Great place for Birthdays. It is along IH410 by the Harry Wurzbach exit.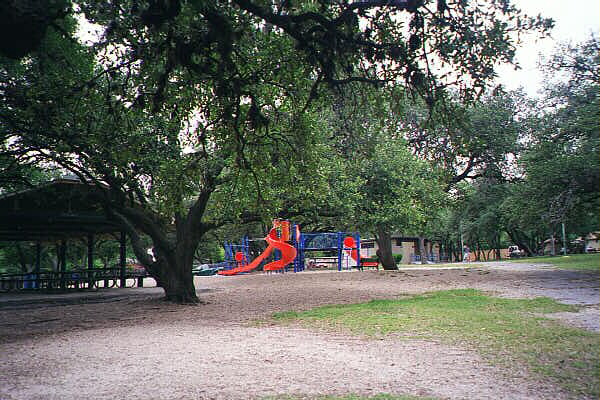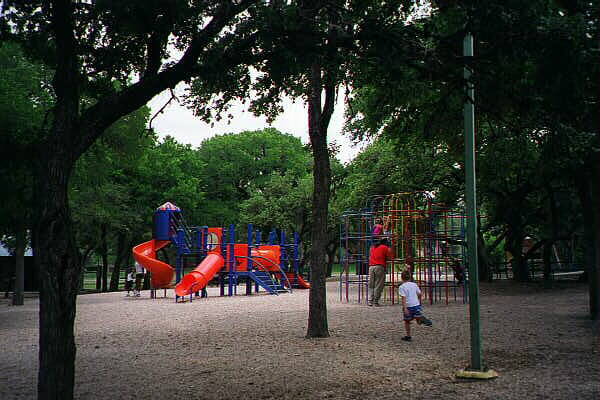 McAllister Park is a wonderful park with great hiking trails and bike paths along with campgrounds, soccer fields and shady picnic grounds. Also great for parties. I love to walk my dog here!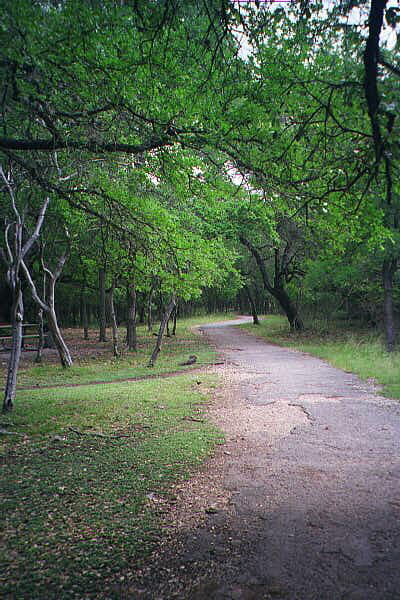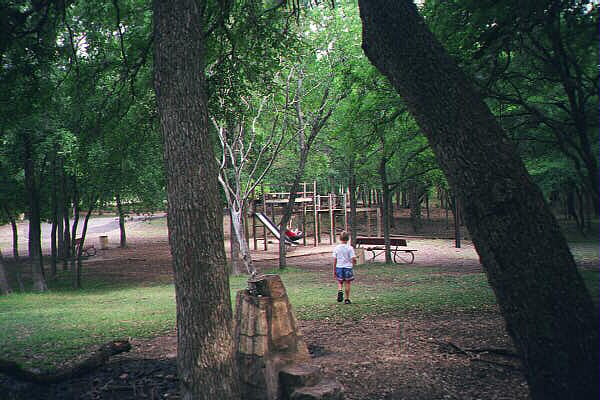 Lady Bird Johnson Park is next to the YMCA area at 10710 Nacogdoches. It is a small but out of the way park that is a nice and quiet place to go when you want to be alone to read a book while the kids play. Unlike the other parks I did not notice a public potty.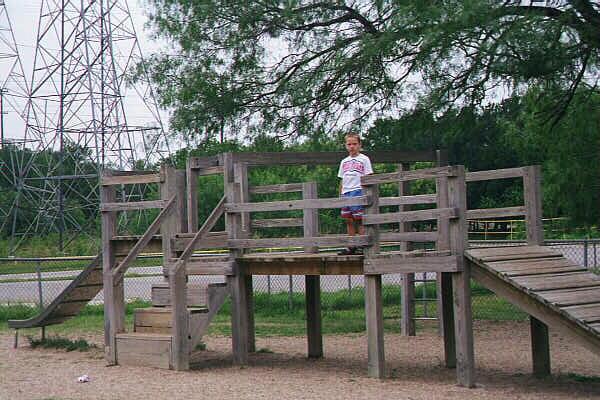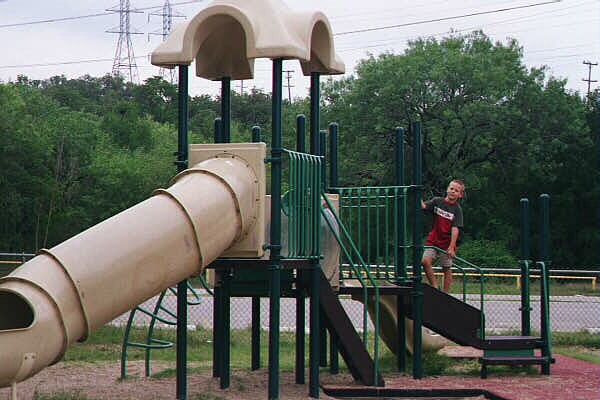 Walker Ranch park on West Ave. is new and also has a wonderful imaginative playscape, with dino bones under the climb area. Thrilled my son when he discoverd it. It also has a neat board that can teach you the abc's in sign language. I loved that. It also has a picnic area, and nice walking or running trail.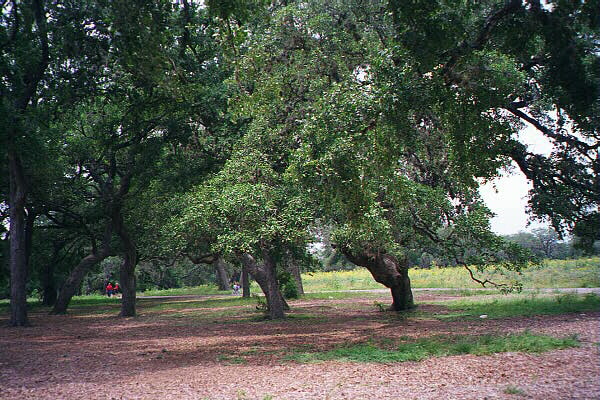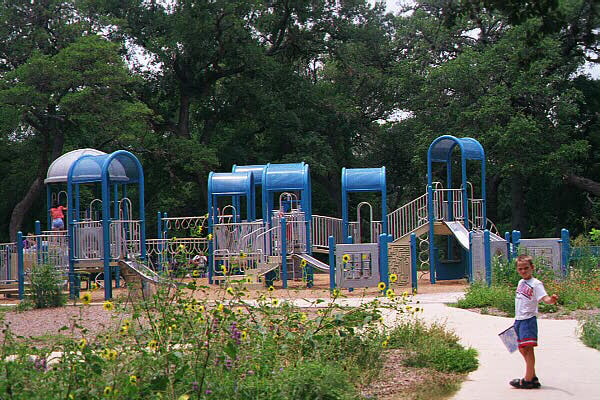 There are plenty of Military Bases in San Antonio, and they also have nice play areas. Here is one on Lackland Base by the horse stables and it is so nice because of the creek that runs through it. It is a peaceful park that you can sit and watch the kids play, along with the squirrels in the great trees.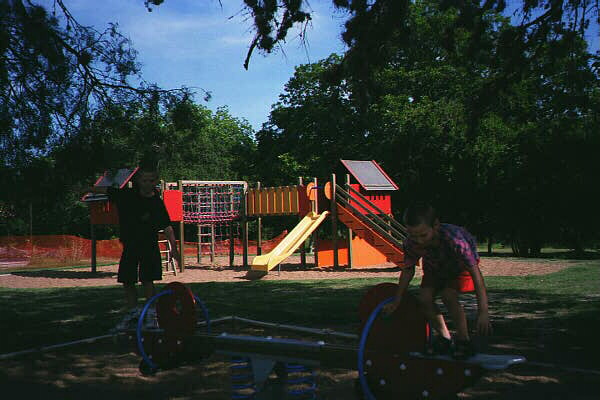 CLICK HERE TO SEEMAIN PAGE


CLICK HERE TO SEEGENERAL TWIGGS SURRENDER


CLICK HERE TO SEETHE ALAMO


CLICK HERE TO SEESAN JACINTO MONUMENT


CLICK HERE TO SEEBATTLESHIP TEXAS


CLICK HERE TO SEESEAWORLD PHOTOS


CLICK HERE TO SEESAN ANTONIO ZOO


CLICK HERE TO SEERENIASSANCE FAIR


CLICK HERE TO GOSAN ANTONIO GHOSTS


CLICK HERE TO SEEPAINTED CHURCHES


CLICK HERE TO SEEMINIATURE HORSES


CLICK HERE TO SEEME =)


CLICK HERE TO SEECIBOLO PARK


CLICK HERE TO SEEKELLY AIR SHOW